Keeping Church & State Separate
The Baptist Joint Committee is the only faith-based agency devoted solely to religious liberty and the institutional separation of church and state. Since 1936, the BJC has continuously provided reliable leadership on church-state issues as it leads coalitions of groups striving to protect both the free exercise of religion and to defend against its establishment by government. Read more.
Why Religious Liberty?
Baptists value religious freedom and separation of church and state because we suffered the hard lessons of history. The Baptist commitment to religious liberty is centered on our freedom to worship without efforts by the government to advance or restrain religion. God has made us all free – free to say yes, free to say no, and free to make up our own minds about our spiritual destiny. The BJC believes that a threat to anyone's religious liberty is a threat to everyone's liberty. Read more
Why church-state separation?
The separation of church and state is a shorthand metaphor for expressing a deeper truth: religious liberty is best protected when church and state are institutionally separated and neither tries to perform or interfere with the mission and work of the other. It does not require a "segregation" of religion from public life, but it serves both religion clauses in the First Amendment, insisting upon no establishment of religion and ensuring the free exercise of religion. Read more
Written by Don Byrd A public school district's fundraising for and promotion of a mission trip to Guatemala violated the Establishment Clause of the U.S. Constitution, a federal district court in Colorado ruled this week. Because "[t]he very concept of a mission trip...
A meeting of officials from around the world focused on international religious liberty will take place next week at the State Department amid questions of the U.S. commitment to that same issue.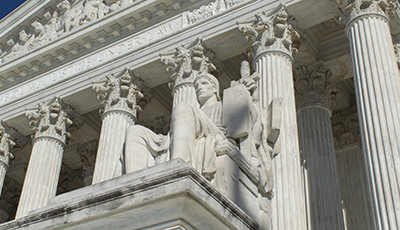 The BJC does not endorse or oppose Supreme Court nominees, but General Counsel Holly Hollman notes that Judge Kavanaugh's admiration for Justice Kennedy might be an indication of his approach on the bench.
For the second year in a row, President Donald Trump used the National Day of Prayer to unveil an Executive Order purporting to protect religious liberty that threatens to do the opposite.
BJC General Counsel Holly Hollman looks at the "travel ban" case heard by SCOTUS and its possible ruling implications.
Baptists and Muslims from across the country met int he middle to build bridges and foster new understanding.