Keeping Church & State Separate
The Baptist Joint Committee is the only faith-based agency devoted solely to religious liberty and the institutional separation of church and state. Since 1936, the BJC has continuously provided reliable leadership on church-state issues as it leads coalitions of groups striving to protect both the free exercise of religion and to defend against its establishment by government. Read more.
Why Religious Liberty?
Baptists value religious freedom and separation of church and state because we suffered the hard lessons of history. The Baptist commitment to religious liberty is centered on our freedom to worship without efforts by the government to advance or restrain religion. God has made us all free – free to say yes, free to say no, and free to make up our own minds about our spiritual destiny. The BJC believes that a threat to anyone's religious liberty is a threat to everyone's liberty. Read more
Why church-state separation?
The separation of church and state is a shorthand metaphor for expressing a deeper truth: religious liberty is best protected when church and state are institutionally separated and neither tries to perform or interfere with the mission and work of the other. It does not require a "segregation" of religion from public life, but it serves both religion clauses in the First Amendment, insisting upon no establishment of religion and ensuring the free exercise of religion. Read more
Controversial new Bible literacy classes in Kentucky's public schools now have more guidance from the state, following new standards recently approved by the Education Board.
A 2018 study of the North Carolina "Opportunity Scholarship" school voucher program reveals that 76% of voucher schools use their curriculum to promote religious doctrine.
Media coverage and analysis of the Supreme Court's ruling in Masterpiece Cakeshop agreed: the cakemaker's narrow victory left more questions unanswered than it resolved.
We need your involvement as we expand our activities and seek out new partnerships. With your help, I know we can achieve remarkable things together for religious liberty in 2018.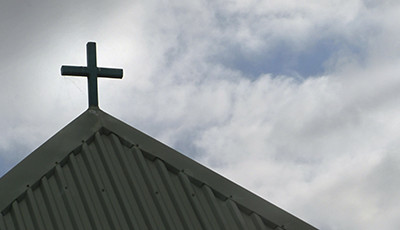 As Baptists, we are particularly steeped in the historical reasons for avoiding government entanglement in religion, and — like all Americans — we are beneficiaries of a robust religious liberty tradition.
Both the House and Senate passed their versions of tax reform legislation, and one of the significant differences centered around the Johnson Amendment.