Ep. 02: Academic view of Christian nationalism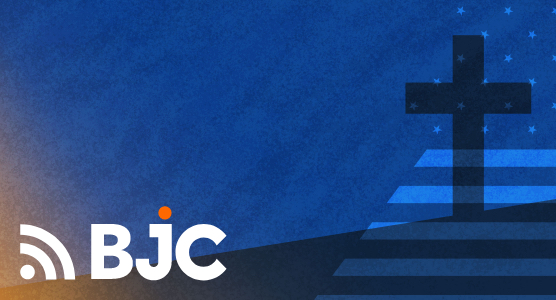 Dr. Andrew Whitehead talks about his work researching Christian nationalism in the second episode of our special podcast series. A professor of sociology at Clemson University, he explains what Christian nationalism is, how he and other researchers measure the ideology, and how it affects the way individuals see the world. Whitehead also shares how Christian nationalism differs from religious practice and the way it impacts all Americans.
This is the second episode in our 10-week series on Christian nationalism. Click here for other episodes.
You can subscribe to the BJC Podcast on Apple Podcasts (iTunes), Spotify, Stitcher, Google Podcasts, or SoundCloud. 
Show notes:
Follow Dr. Whitehead on Twitter: @ndrewwhitehead
In 2020, Whitehead and Dr. Samuel Perry will release a new book, titled Taking America Back for God: Christian Nationalism in the United States.
To read some of Dr. Whitehead's research on Christian nationalism and its impact on culture, visit his Academia.edu profile.
While not part of our interview, one of Dr. Whitehead's articles is being widely discussed this week in the aftermath of two mass shootings. You can read his research on how Christian nationalism impacts views on gun laws online. The "Christians Against Christian Nationalism" statement opposes the harmful ideology of Christian nationalism and does not specifcially address gun control or any other policy issue.
Podcast: Play in new window | Download
Subscribe: Apple Podcasts | Android | RSS