Keeping Church & State Separate
The Baptist Joint Committee is the only faith-based agency devoted solely to religious liberty and the institutional separation of church and state. Since 1936, the BJC has continuously provided reliable leadership on church-state issues as it leads coalitions of groups striving to protect both the free exercise of religion and to defend against its establishment by government. Read more.
Why Religious Liberty?
Baptists value religious freedom and separation of church and state because we suffered the hard lessons of history. The Baptist commitment to religious liberty is centered on our freedom to worship without efforts by the government to advance or restrain religion. God has made us all free – free to say yes, free to say no, and free to make up our own minds about our spiritual destiny. The BJC believes that a threat to anyone's religious liberty is a threat to everyone's liberty. Read more
Why church-state separation?
The separation of church and state is a shorthand metaphor for expressing a deeper truth: religious liberty is best protected when church and state are institutionally separated and neither tries to perform or interfere with the mission and work of the other. It does not require a "segregation" of religion from public life, but it serves both religion clauses in the First Amendment, insisting upon no establishment of religion and ensuring the free exercise of religion. Read more
Those of us who advocate for religious liberty insist on the institutional separation of church and state for a reason. The purpose of "swinging room" is to allow the church to take a swing when the moment demands it. If not now, when?
A powerful legal tool in federal religious liberty protections is getting a profile boost, thanks to a new awareness initiative announced by the Justice Department.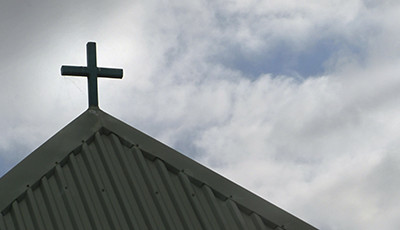 In an address to Southern Baptists, Vice President Mike Pence made clear that the Johnson Amendment is still in the cross-hairs of politicians.
King understood that defending religious liberty was critical to protecting civil rights, and that an independent and inclusive church could change the world through social action.
Only through understanding what divides us can we find common ground in our religious liberty tradition like Americans did before us.
During his presentations, Dr. Charles C. Haynes shared his strong conviction that the future of the American experiment in freedom requires getting religion and religious liberty right in the public square.