Are you a news junkie for controversies involving religion? Are you worried about threats to the First Amendment? Would your students, church or civic group be interested in seeing what it's like to make change in Washington, D.C., as advocates for religious freedom?
Come visit us, or we'll come visit you. There's so much we can learn from each other: the First Amendment challenges in our lives and in our communities, ideas for how to respond and solutions that have worked to promote separation of church and state.
BJC can provide an interactive, hour-long program on religious liberty and what we do. Or join us online — we've got extensive resources on the issues, history, legislation and court cases. We also have our magazine, Report from the Capital, as well as frequent news updates, podcasts and videos. For the next generation, we offer programs geared to high school students, college students and young professionals.
"The students come away from their BJC visit with an understanding of the separation of church and state and our framers' intentions for the separation of church and state by looking at the Constitution and the Bill of Rights."
Susan Dimock
Director, Loyola University Chicago Washington, D.C. Program.
"Learning with BJC is one of the ways I'm able to show our group work that is happening outside of their area, outside of their community. I hope they will use the information to take a stand for religious liberty and be a voice for religious liberty wherever they are and wherever they go."
Rev. Lawrence Powers
Triangle Area Campus Minister, Cooperative Baptist Fellowship of North Carolina
What's your story? Have you suffered religious discrimination? Has your freedom to worship been curtailed? Is the government intruding on your faith? Do you see that happening in your community? Come exchange ideas with us.
For those who want to stand on the front lines of defending religious liberty right now, apply for one of our internships. You get to work alongside our legal, communications and development staff on campaigns and participate in our activities on Capitol Hill. BJC interns can be college or graduate students, as well as those who already have a degree. In addition to a monthly stipend, you receive free housing on Capitol Hill.
If you're in high school, check out our essay scholarship contest — the topic changes each year!
If you're a young professional who is passionate about advocating for religious freedom, apply to the BJC Fellows Program, which offers an intensive training in Colonial Williamsburg and the opportunity to develop and execute your own project. BJC Fellows have included clergy members, lawyers, entrepreneurs and doctoral students from a wide variety of religious and non-religious backgrounds.
"As an intern, I was able to learn more about religious freedom and meaningfully contribute to our mission. In addition to assisting with the everyday operation of BJC, I had the opportunity to hand-deliver letters opposing the politicization of churches to members of Congress and sit in on a congressional hearing about school vouchers."
Richard Chung
2017 BJC Intern
"I entered the essay contest because it seemed like a very special type of scholarship. This one asked something that sort of related to me, and I felt like I could share my voice and opinion."

Yusra Ahmed
2017 Essay Contest Winner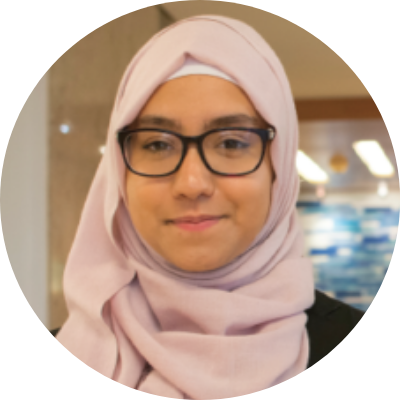 We have guidebooks, articles and handouts on many different issues. You'll also find everything from the basics of religious liberty to how to lobby a member of Congress.  
A few of the groups we've taught recently