Are you interested in the intersection of religion, law and public policy? Are you worried about threats to faith freedom for all, including Christian nationalism? BJC offers a variety of educational programming in Washington, D.C., and across the country. We invite you to learn with us! 
"The students come away from their BJC visit with an understanding of the separation of church and state and our framers' intentions for the separation of church and state by looking at the Constitution and the Bill of Rights."
Susan Dimock
Director, Loyola University Chicago Washington, D.C. Program.
"Learning with BJC is one of the ways I'm able to show our group work that is happening outside of their area, outside of their community. I hope they will use the information to take a stand for religious liberty and be a voice for religious liberty wherever they are and wherever they go."
Rev. Lawrence Powers
Triangle Area Campus Minister, Cooperative Baptist Fellowship of North Carolina
Get equipped to defend faith freedom for all.
We have opportunities for advocates of all ages and backgrounds to make a difference, and we want to connect with you! We have an essay contest for high school students, the BJC Fellows Program for young professionals, and the Religious Freedom Immersion Experience for all ages. 
We welcome advocates from any and all backgrounds to work with us. Let's learn together how to best make an impact across the country and in our local communities. Here are just a few of our ongoing programs:
"Not only were we Baptist, we were Episcopal, Church of God in Christ (COGIC), Muslim and nonreligious. I am glad that we were a diverse crowd. There's nothing worse than having conversations with people that are the same kind of different as you. We each brought varying perspectives that carried our dialogues and gave each of us new insights."
Brittany Graves
2019 BJC Fellow
"As an intern, I was able to learn more about religious freedom and meaningfully contribute to our mission. In addition to assisting with the everyday operation of BJC, I had the opportunity to hand-deliver letters opposing the politicization of churches to members of Congress and sit in on a congressional hearing about school vouchers."
Richard Chung
2017 BJC Intern
"I entered the essay contest because it seemed like a very special type of scholarship. This one asked something that sort of related to me, and I felt like I could share my voice and opinion."

Yusra Ahmed
2017 Essay Contest Winner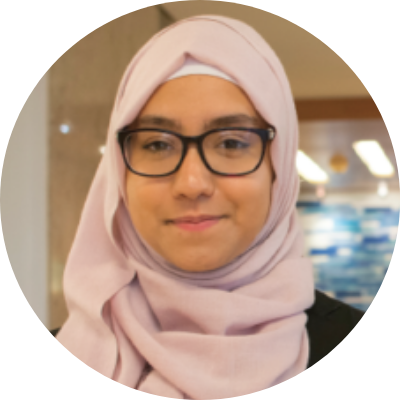 We have guidebooks, articles and handouts on many different issues. You'll also find everything from the basics of religious liberty to how to lobby a member of Congress.  
What's your story? Have you faced discrimination because of your religion or lack of religious affiliation? Has your freedom to worship or not worship been curtailed? Is the government intruding on your free exercise of religion? Do you see that happening in your community? Come exchange ideas with us.
We'd love to welcome your group to our office for an educational session or answer any questions you might have about our other programs. Get in touch with Christine Rigodon, BJC programs assistant, if you need more information about any of our educational programs. 
And, stay in touch! Sign up for our email updates so you can keep up with the latest news from BJC!