Public discourse about religious freedom has been white too long.
The BJC Center for Faith, Justice and Reconciliation offers a variety of educational programs for students, congregations, community leaders, faith leaders and public officials that expand and deepen our understanding of religious freedom with a broader justice lens. 
The Center is led by Dr. Sabrina E. Dent, a leading scholar and advocate at the intersection of faith freedom for all and racial justice. It also is the home of BJC's Project on Race and Religious Freedom and the BJC Fellows Program. Scroll down to learn more about the Center's programs and ongoing projects. You can also visit BJC's education page for other programs.
Your support of this work matters. Click below to make a specific donation to the BJC Center for Faith, Justice and Reconciliation. 
Religious Freedom Immersion Experience
Religious freedom is essential to democracy and freedom for all. The Religious Freedom Immersion Experience equips congregations, organizers, and faith and community leaders with the tools and resources to engage in public discourse that supports our changing pluralistic society. This includes listening to the experiences of people from diverse racial, cultural and religious identities and worldviews.
The week-long immersion experience offers multifaceted learning opportunities, including presentations from experts, scholars, faith leaders and policy advocates; guided museum visits; and contextual learning at historic sites combining theological, museum and civic education to tell the broader story around religious freedom in the United States and how it impacts our world. 
The Religious Freedom Immersion Experience is set to premiere in 2024. Sign up for BJC's email updates so you'll be one of the first to know about it!
Religious Freedom Mobile Institute
Faith leaders have an opportunity to reimagine religious freedom to address social justice issues. The Religious Freedom Mobile Institute is a multi-day virtual program designed to engage religious and lay leaders in exploring the politics of race and religious freedom by centering the experiences of racial and religious minority communities. 
These events bring together scholars, performers, experts and leaders to discuss religious freedom from a variety of angles and intersections. 
"(Dis)Belief: Reimagining the Religious Landscape of Black America" was the title of this year's Religious Freedom Mobile Institute, which took place October 26-27, 2023. Focusing on fostering dialogue between Black nontheists and Black Church leaders, it was a joint virtual symposium hosted by the BJC Center for Faith, Justice and Reconciliation and the Center for Engaged Research and Collaborative Learning.
In the future, we'll be sharing some clips from these crucial conversations.
"The growth in the number of African Americans claiming to hold to no particular religious orientation has grown during the 21st century.  And this demographic shift raises important questions needing our attention: How does this population of nones impact the Black Church? What assumptions concerning Black Christianity are challenged by the growth in the number of Black nones?  Now is the time for explicit and public attention to these questions."
Dr. Anthony Pinn
Agnes Cullen Arnold Professor of Humanities at Rice University
Founding Director, Center for Engaged Research and Collaborative Learning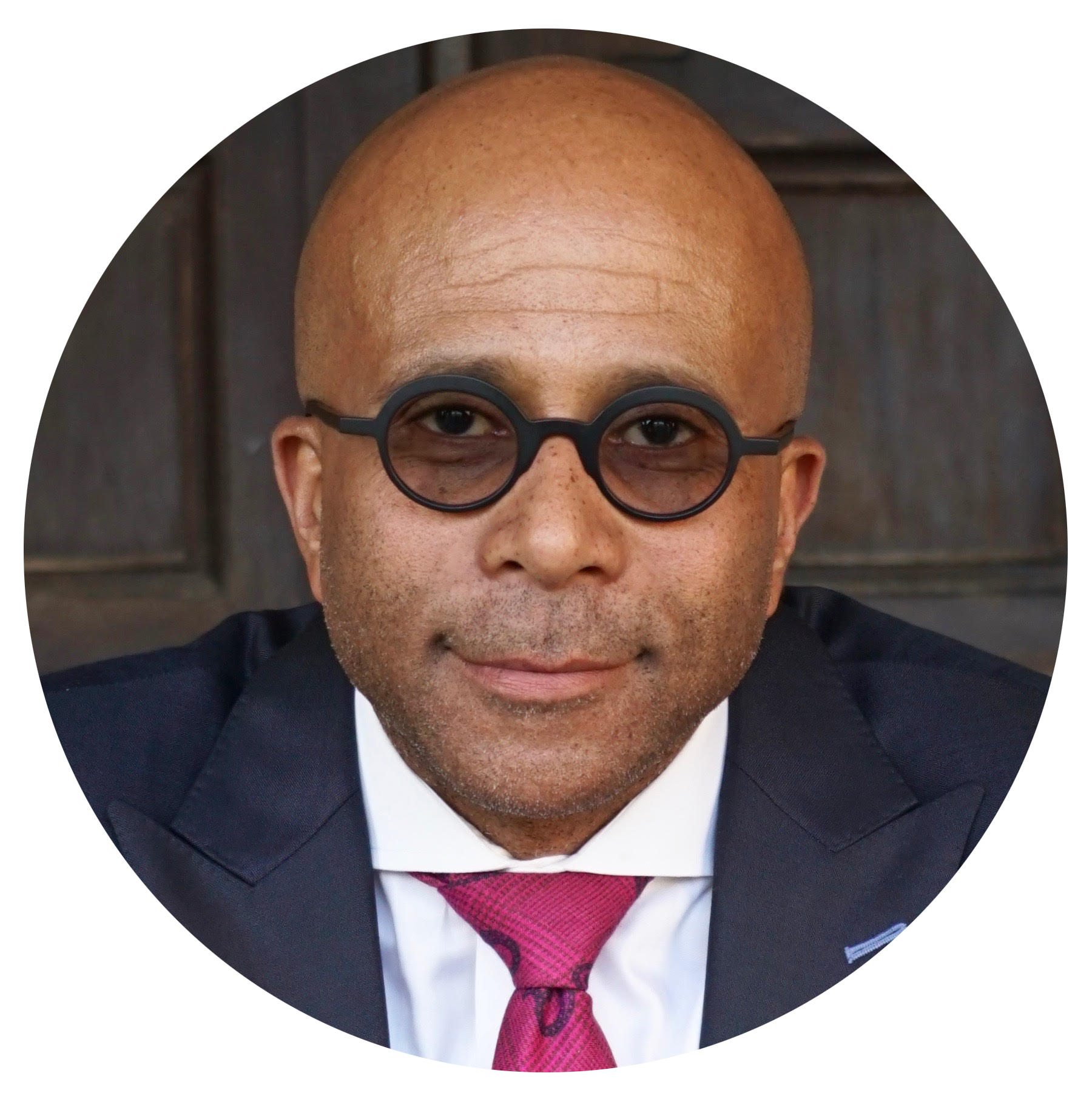 BJC's Project on Race and Religious Freedom
Throughout our eight decades, BJC confesses and acknowledges that our table has not always been an inclusive place where everyone has been welcomed or made to feel at home. In 2019, BJC appointed a Special Committee on Race and Religious Liberty to study BJC's past. We have been a group of white and Black Baptist denominations committed to protecting faith freedom for all. But, how welcome were Black Baptists at the BJC Board table, which was predominantly white? How well did BJC listen about Black concerns for freedom when they most could have used the power of BJC's privileged allyship and advocacy? 
That committee launched BJC's Project on Race and Religious Freedom, reimagining our mission at the intersection of race and religious freedom and knowing that religious freedom is not possible without physical freedom. 
The Project is an intentional effort to engage with and learn from experts with diverse backgrounds. It involves taking an honest look at our history and working to create and produce materials that train our staff and can be shared with churches, educators and student groups.
 This is an ongoing project for BJC. See below for more information and additional resources.
History of the BJC Center for Faith, Justice and Reconciliation
The Center was born out of the heritage of Baptist Theological Seminary at Richmond (BTSR), which opened its doors in 1991. BTSR's partnerships as a member of the multi-racial and ecumenical Richmond Theological Consortium were a vital part of its mission and identity. Other members of the Consortium include the Samuel Dewitt Proctor School of Theology at Virginia Union University (a historically Black seminary founded by American Baptists), as well as Union Theological Seminary and Presbyterian School of Christian Education (which later merged to form Union Presbyterian Seminary).
In 2018, BTSR's board realized being a freestanding institution was no longer viable, due to shifts in the church and in theological education. Out of merger talks with several theological institutions, the vision of establishing a Center for Faith, Justice, and Reconciliation emerged. The Center was incorporated in October 2019, with Dr. Corey D.B. Walker in the unpaid role of president.
In January 2022, the Center hired Dr. Sabrina Dent as the first full-time president. In 2023, the Center was acquired by BJC and became the BJC Center for Faith, Justice and Reconciliation, bringing its educational programs to advance justice and build cultures for reconciliation into partnership with BJC's mission to extend and defend religious freedom for all.
Speaking engagements and opportunities to connect with the BJC Center for Faith, Justice and Reconciliation are listed on the main BJC website calendar.
On January 23, 2024, we'll have an online informational session for anyone interested in applying to be a BJC Fellow. Details coming soon!
The BJC Center for Faith, Justice and Reconciliation speaks out about a variety of issues. If you're a member of the media looking to connect with someone on a topic, contact Karlee Marshall at [email protected].
A few articles and statements featuring the BJC Center for Faith, Justice and Reconciliation: 
Advisory council
Rahmah Abdulaleem,

Executive Director, Soulful Muslims
PJ Andrews, Race Discourse Officer, Baha'is of the U.S. Public Affairs Office
Brad R. Braxton

, President and Professor of Public Theology,  Chicago Theological Seminary and Founding Senior Pastor, The Open Church

Linda McKinnish Bridges

, Director of Corporate and Foundation Relations, Salem College and Former President and Founding Faculty Member, Baptist Theological Seminary at Richmond

Harmeet Kaur Kamboj

, interfaith educator, public scholar, organizer and performing artist
Steve Law

, Principal, Financial Leadership for Churches and Nonprofits, LLC

Bill J. Leonard

, Founding Dean and Professor of Divinity Emeritus, Wake Forest University School of Divinity 

Keisha E. McKenzie,

Public Strategist and Director, McKenzie Consulting Group

Anthony B. Pinn, Agnes Cullen Arnold Distinguished Professor of Humanities and Founding Director, Center for Engaged Research and Collaborative Learning

Tahil Sharma

, Regional Coordinator for North America at United Religions Initiative
Corey D. B. Walker

, Dean, School of Divinity and Wake Forest Professor of the Humanities, Wake Forest University

Bill Wilson

, Director, Center for Healthy Churches and Former Chair, Board of Trustees of Baptist Theological Seminary at Richmond
"The challenges facing our society and world continue to call for audacious actions, conscious commitments, and deep faith. As the Center moves into a new and exciting relationship with BJC, I know that its rich heritage, bold vision, and brave voice will continue to ground us in creating a beloved community for all."
Dr. Corey D. B. Walker
Dean, Wake Forest University School of Divinity

"Through the BJC Center for Faith, Justice and Reconciliation, the spirit of BTSR's vision continues to light the way forward, seeking to build a truly inclusive, beloved community that offers religious freedom for all."
Dr. Linda McKinnish Bridges
Founding faculty member and president,  Baptist Theological Seminary at Richmond (BTSR)