The annual Religious Liberty Scholarship Contest engages high school students in church-state issues by directing them to express a point of view on a religious liberty topic.
We are accepting essay or video submissions for our 2024 contest, focusing on the connection between Christian nationalism and book bans. Scroll down for details. All entries are due March 15, 2024.
Entries are judged on the depth of their content, mastery of the topic and the skill with which they are written.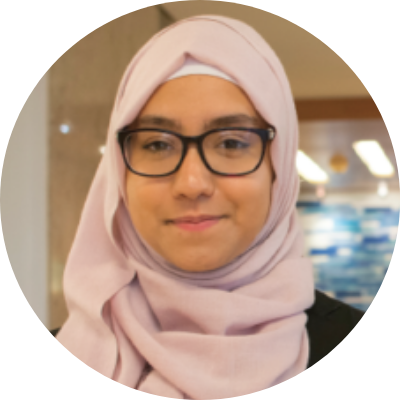 "I entered because it seemed like a very special type of scholarship. Most are more about what you are going to do with the money and more basic questions. This one asked something that sort of related to me, and I felt like I could share my voice and opinion."
Yusra Ahmed
2017 Essay Contest Winner
2024 Prompt for Essays or Videos
Submit an original essay OR an original TikTok-style video in response to the following by March 15:
Book bans are sweeping the United States, and they have significant implications for religious freedom. Attempts to censor books are often justified with religious appeals for why no one should read the book. The American Library Association's Office for Intellectual Freedom documented more demands to censor library books and resources in 2022 than any year since they began compiling data more than 20 years ago. 
In an essay or TikTok-style video, illuminate the connection between Christian nationalism and book bans in the United States. 
Your submission should define Christian nationalism, describe how the ideology inspires efforts to ban books, and offer ideas for effective ways to respond to book bans in ways that support religious freedom for everyone. 
Eligibility
The contest is open to all high school students in the graduating classes of 2024 and 2025. There are no requirements regarding GPA, faith, after-school activities or clubs.
Prizes
Video grand prize: $2,000
Essay grand prize: $2,000
Video runner-up: $500
Essay runner-up: $500
Submission and Due Date
To enter the contest, sudents must submit an original essay (800-1200 words) or an original TikTok-style video (90-180 seconds) through this Google Registration Form by March 15 at midnight Pacific Time. Students can only submit one entry – either a video or an essay, but not both.
Judging Criteria
Entries will be judged on the depth of their content, the mastery of the topic and the skill with which they are presented. The student should develop a point of view on the issue and demonstrate critical thinking, using appropriate examples, arguments and other evidence to support a position. Submissions should be free of errors, and they should be clear, concise and well-organized.
Submission Guidelines
All students must enter the contest using the registration form, and they must submit either their video or essay. If you have any issues submitting the form, email [email protected] with questions.
Wikipedia may not be used as a source. Submissions failing to meet the requirements will not be judged. All essays and videos become property of BJC. Winning submissions may be published on BJC's print and/or social media channels. 
Requirements for Essay Submissions
Submitted essays should be in 12-point type, double-spaced.

To ensure fairness, your name (or any other identifying info) should not appear on any page.
Essays must have a title at the top of the first page of the essay (do not use a title page).

Essays must be between 800-1,200 words, not counting the title and bibliography.

Sources must be used, cited and credited in a bibliography, consistent with an accepted citation style. Wikipedia may not be used as a source.
Requirements for Video Submissions
Videos must be filmed

vertically

(portrait mode, or a 9:16 aspect ratio). Videos can be recorded on your phone or with a camera.

Videos must be submitted as a .mov or .mp4 file.

Length must be between 90-180 seconds.


All videos should be posted on TikTok or Instagram during the month of April 2024. Tag @endchristiannationalism, and use #christiansagainstchristiannationalism. Students who do not have Instagram or TikTok are exempt from this requirement. 

Sources must be cited appropriately (visual overlay or verbal citation is encouraged when making the video). In addition, you will need to submit a separate "works cited" document which should contain all of the sources you used for the information in your video.
Videos may not infringe the privacy or personality rights of any person or deceased person. Students must comply with the Terms of Service of TikTok, which provides that the person must be 13 years of age or older, cannot make available material which is defamatory to any person, obscene, offensive, pornographic, hateful, racist, discriminatory, or inflammatory.

To avoid copyright infringement issues, refrain from playing non-original music in the background of your video. Creativity is encouraged!
Winners will be announced by the end of summer 2024. If you have questions, contact [email protected].
Grand prize winner:
Madilynn Hickman
Colbert, Washington
Essay title: "The Sacred Places"
Read more
In her winning essay, Hickman told the powerful story of the Snoqualmie Indian Tribe, a sovereign tribal nation whose sacred places have been desecrated by industrial development. "We have seen what happened to the Snoqualmie Tribe and how an ignorance of cherished religious rights has infringed on their spiritual liberties," she wrote.
Hickman also urged her representative to preserve and protect the sacred places of all Indigenous people. "If we are to uphold America's value for personal religion, we cannot allow an entire nation's sacred places to be plowed over."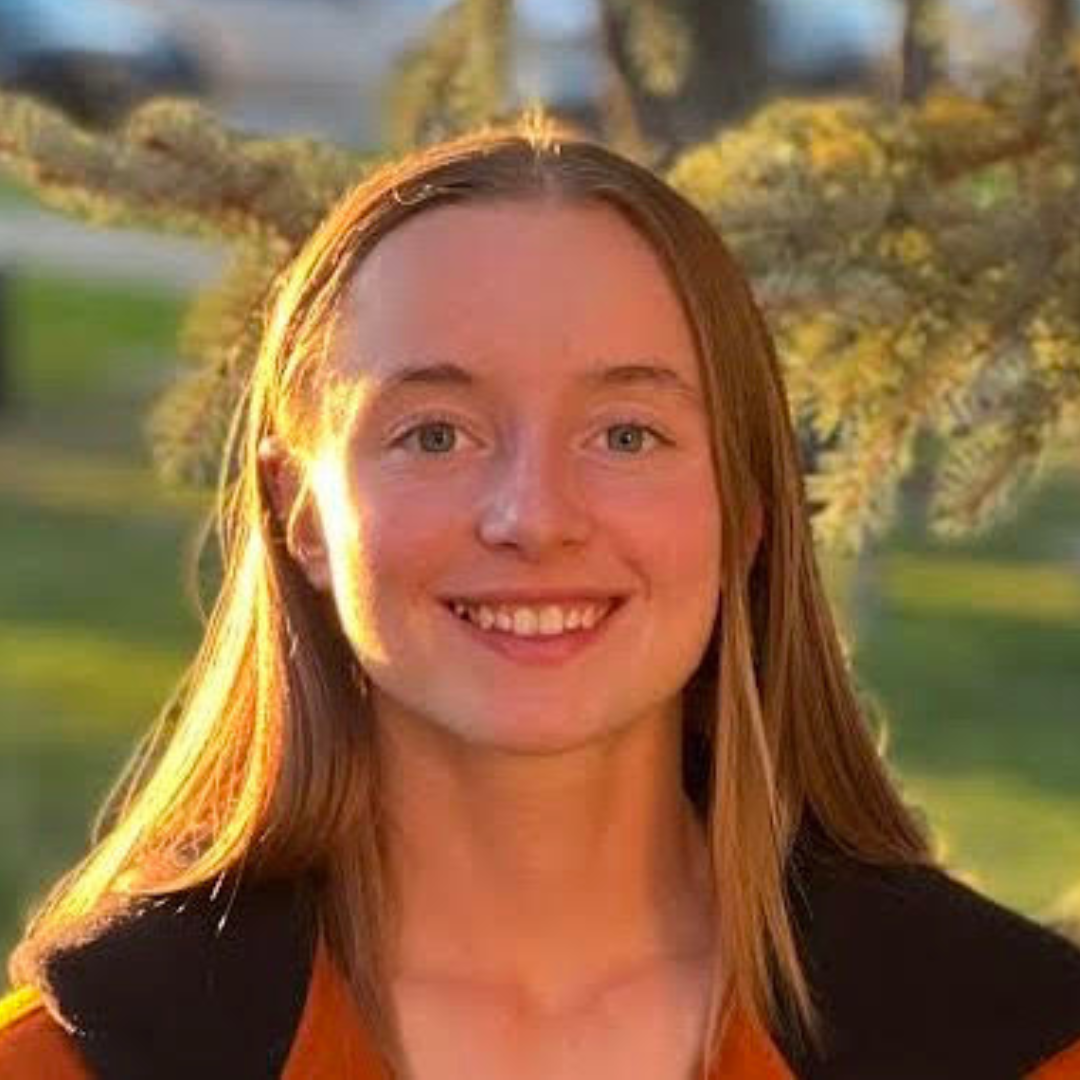 2nd prize:
Frances Hudson
Frederick, Colorado
Essay title: "Religious Freedom: The First Amendment Applies to All"
3rd prize:
Viktor James Povozhaev
Willoughby Hills, Ohio
Essay Title:  "Preserving Sacred Land: A Moral Imperative for Protecting the Beliefs of Indigenous Peoples"
"Religion is important for people both in life and in death, so giving prisoners the peace they need at the end of their life is a basic freedom that I believe the Founding Fathers would have understood. … The United States has worked hard to ensure our rights are protected. If our nation has fought and died for us to live with our rights, why should we not let prisoners die with their rights as well?"
Bethany Crist / 2022 Grand Prize
"The clergy/candidate should also stress the fact that they consider their obligations to the elected office and to the constituents to be extremely important. These multiple obligations are not mutually exclusive and are very much like the multiple obligations that many candidates have to their family, their workplace, and the elected office."
Grace C. Karanick / 2021 Grand Prize
"The word 'we' in 'In God We Trust' implicates all members of the school. A student's logical conclusion when adults post such a message is that they must participate in this mutual faith in God to remain in their community, a reasonable feeling of coercion. … If students don't 'shed their constitutional rights to freedom of speech or expression at the schoolhouse gate,' why should they lose their freedom of religion?"
Lorelei Loraine / 2020 Grand Prize
"To keep the political process in the United States as effective as possible, it is vital that the Johnson Amendment be protected in American law. As religious leaders promote the idea that politics and partisanship are not the same, it is my hope that young people become inspired to get involved in the political process …"
Natalia Barber / 2019 Grand Prize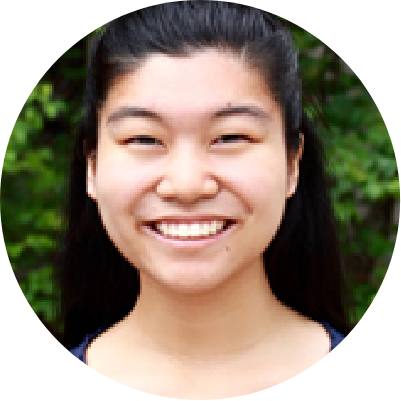 "I like political science…. I also really like writing, so this essay contest is just perfect, tying everything that I like together…. I think it's really wonderful that the Baptist tradition has a long history of supporting religious liberty and church-state separation…"
Lauralyn Lin / 2018 Grand Prize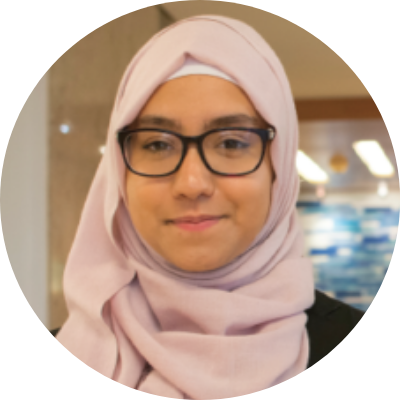 "A religious test whose result determines eligibility for immigrants and refugees places irrational fear over compassion, the very same irrational fear I faced that day when I wore the hijab out with my sisters."
Yusra Ahmed / 2017 Grand Prize
"One specific topic that is currently in the headlines is the right of government officials to opt out of certain job duties when those job duties conflict with their religious beliefs."
Alyssa Bragg / 2016 Grand Prize
"Balance is key to keeping our country a free society: between private practices and public interaction, between private business and individual rights."
Zoe Almeida / 2015 Grand Prize