BJC Fellows come from diverse educational, professional and religious backgrounds to learn in an intensive education program that equips them for advocacy to protect religious liberty.
Since 2015, BJC has offered the BJC Fellows Program, providing young professionals the opportunity to deepen their historical, theological and legal understanding of religious liberty and develop skills to advocate for the cause throughout their careers.
2020 BJC Fellows Program
Applications due: Feb. 21, 2020
Open to individuals ages 25-40
2020 BJC Fellows Seminar: August 12-16 in Colonial Williamsburg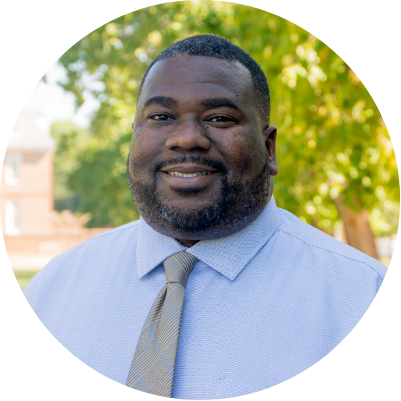 "I was encouraged to step outside of my comfort zone and engage in advocacy work and the promotion of religious liberty for all Americans; not just the black Baptists in my local congregation, but every denomination represented in these great United States, including the non-believer."
Corey Mitchell
2017 BJC Fellow
"At the end of the BJC Fellows Seminar, we left feeling equipped and empowered to contribute our gifts and talents to the important work of defending and extending religious liberty for all within our respective spheres of influence, and we know there is still a lot of work to be done."
Chelsea Clarke
2018 BJC Fellow
"I know that this is just the beginning of a journey of advocating for religious liberty in my community and with the other BJC Fellows. I am excited to begin to invest more in my local government and advocacy efforts, hoping to bring my knowledge of religious liberty to my local context."
Ashton Wells
2016 BJC Fellow
Ten BJC Fellows will be selected from diverse educational, professional and religious backgrounds to  attend the BJC Fellows Seminar in Colonial Williamsburg, Virginia, August 12-16, 2020. The intensive education program will equip the BJC Fellows for activism, utilizing Colonial Williamsburg's educational resources in conjunction with BJC staff members and other scholars.
BJC Fellows must commit to being advocates for religious liberty in their communities. They will have projects to complete during the seminar as well as individual projects afterward.
Applicants must be between the ages of 25 and 40 years old. There is no cost to apply, and there are no religious requirements. The program covers most travel costs and all lodging and meals for the BJC Fellows.
To apply, you must submit the following materials:
Application form (click here to download)
Cover letter expressing interest in the program
CV or resume
Responses to a short questionnaire (see below)
Two letters of recommendation
Questionnaire:
Please provide short responses to the following three questions. Each response must be 300 words or fewer, and you MUST include your word count with each response.
How do you define religious liberty, and why is it important today?
What are you looking to learn through this program?
How will you use the information gained from the program?
Send one email with four PDF attachments (application form, cover letter, resume, questionnaire) to [email protected], and have two individuals email letters of recommendation to the same email address. The recommenders should put your name in the subject line.
All materials must be received by midnight Eastern Standard Time on February 21, 2020, to be considered for the program.
For additional questions, please contact us at [email protected].