The Baptist Joint Committee for Religious Liberty welcomed the third class of BJC Fellows in 2017. The BJC Fellows Program offers young professionals the opportunity to deepen their historical, theological and legal understanding of religious liberty and develop skills to advocate for the cause throughout their careers.
On July 26-30, 2017, ten BJC Fellows from across the country gathered in Colonial Williamsburg for an intensive seminar. BJC staff, historical interpreters and other experts led them in conversations and lessons about religious liberty and advocacy. Like the previous classes of BJC Fellows, the 2017 group has committed to being advocates for religious liberty in their communities. Click here to read more about this class of BJC Fellows in Report from the Capital.
"I am reminded why preserving religious liberty is necessary."
Aurelia Dávila Pratt / Cedar Park, Texas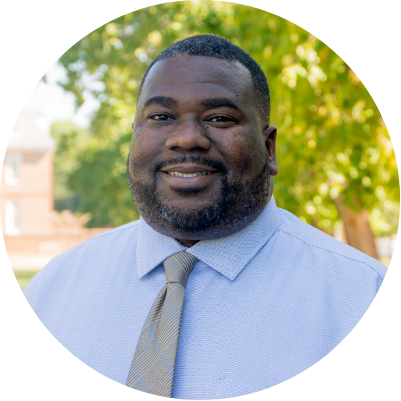 "I found my BJC Fellows Seminar experience to be 'life-changing.'"
Corey Mitchell / Raleigh, North Carolina
"I am grateful to help strengthen interfaith bonds."
Sofi Hersher / Washington, D.C.

"By learning from the past, I know I won't repeat the same mistakes, igniting me to be proactive in the case for religious freedom."
Charles Carrington / Edgewater, Maryland

"Learning about religious liberty from the experts provided us a chance to not only dive into the history of America's religious freedom, but to explore what those roots mean for cases involving religious liberty today."
Libby Mae Grammer / Richmond, Virginia

"People of every faith, and those of no faith at all, care deeply about their beliefs and their right to have those beliefs. We must find a way to honor each other, to stand up to persecution for each other and with each other."
Courtney Pace / Memphis, Tennessee

"I know for certain that I have a voice and I can bring about change. Thanks to the BJC, I feel truly equipped to cause some waves and change the tide in my community."
Meriah Tigner / Sioux Falls, South Dakota

"Religious liberty is important for African-Americans because it continues to mean the freedom to worship at all, however we like, without fear of violence or retribution."
Kathryn Freeman / Austin, Texas

"This inherent right to religious liberty and the freedom to worship and serve God as one pleases must be fervently protected. When your freedoms are violated and scarce, so are mine."
Stephanie Renee Ellis / Russellville, Arkansas

"One of the many gifts the BJC Fellows program gave to me was an invitation to wrestle with the foundations of America in a way I'd never been allowed to before."
Kristen Nielsen Donnelly / Yardley, Pennsylvania

Apply to be a BJC Fellow!
There is no religious requirement for the program; those with six years or less experience in their profession are eligible.