Ep. 01: Christian leaders on Christian nationalism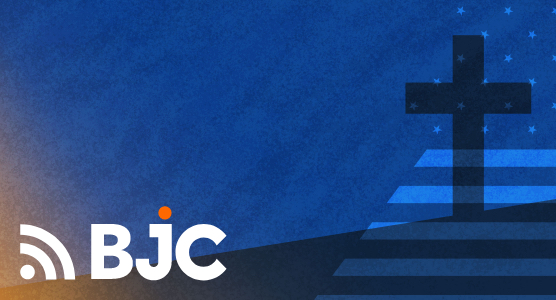 On the first episode of our 10-week podcast series on Christian nationalism, BJC Executive Director Amanda Tyler speaks with five Christian leaders who are taking a stand against the dangerous ideology: a Catholic, a Quaker, a Lutheran, a Cooperative Baptist, and an American Baptist.
Hear from Bishop Elizabeth Eaton of the Evangelical Lutheran Church in America (starting at 5:19); Rev. Dr. Paul Baxley of the Cooperative Baptist Fellowship (10:12); Diane Randall from the Friends Committee on National Legislation (15:02); Sister Simone Campbell of NETWORK Lobby for Catholic Social Justice (19:14); and Rev. Dr. Jeffrey Haggray of American Baptist Home Mission Societies (23:13).
For more on the campaign, visit ChristiansAgainstChristianNationalism.org 
Podcast: Play in new window | Download
Subscribe: Apple Podcasts | Android | RSS