Ep. 08: Christian nationalism and white nationalism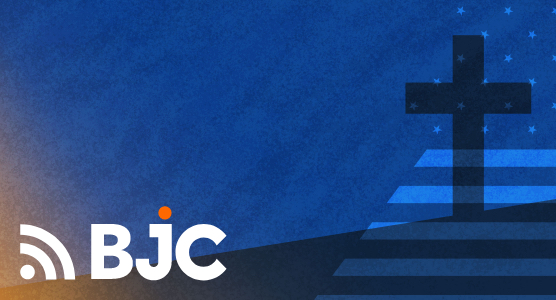 As we continue to explore the overlap of Christian nationalism and white supremacy, this week's episode looks at their connection and impact on communities. Hear from the Rev. Dr. Aidsand Wright-Riggins about race, reconciliation, religious liberty, Christian supremacy and more in this wide-ranging conversation with BJC's Amanda Tyler. Wright-Riggins has more than 40 years of community and congregational service, and he currently serves as the co-executive director of the New Baptist Covenant.
This is episode 8 in our 10-week podcast series on Christian nationalism. Visit BJConline.org/ChristianNationalism for more on the series and the Christians Against Christian Nationalism campaign. 
Other episodes are available at this link or wherever you listen to the BJC Podcast – we're available on Apple Podcasts (iTunes), SoundCloud, Spotify, Stitcher, Google Podcasts, Google Play and more.
Show notes:
The Rev. Dr. Aidsand Wright-Riggins serves as the co-executive director of the New Baptist Covenant, an organization founded by former President Jimmy Carter to create vibrant Baptist communities, building bridges in places previously marked by division. He also serves as the mayor of his hometown of Collegeville, Pennsylvania.
This conversation was recorded on March 27, 2019, in Overland Park, Kansas, on the campus of Central Baptist Theological Seminary. Wright-Riggins was the 2019 lecturer for BJC's annual Walter B. and Kay W. Shurden Lectures on Religious Liberty and Separation of Church and State. Visit BJConline.org/ShurdenLectures to learn more about the series and watch a video of his presentation.
On last week's episode, we spoke with Jemar Tisby about the history of racism in our country and the church's role in subjugation, which is related to this conversation. You can listen to episode 7 here.
Tyler and Wright-Riggins discuss Project Blitz during this conversation. Two previous episodes in this series go in-depth on that organized campaign: Episode 5 features author Frederick Clarkson providing an overview of Project Blitz, and Episode 6 features Minnesota state Sen. John Marty sharing his experiences standing against Project Blitz bills in a state legislature.
Podcast: Play in new window | Download
Subscribe: Apple Podcasts | RSS