Ep. 10: Embracing civic pluralism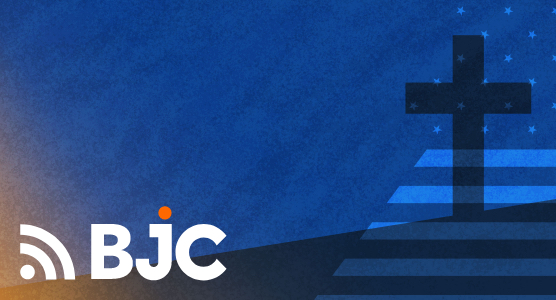 What's the antidote to Christian nationalism? To conclude our podcast series, we take a look at what it means to embrace civic pluralism with Eboo Patel, the founder and president of Interfaith Youth Core. He talks with BJC Executive Director Amanda Tyler about the difference in religious and civic pluralism, the origins of the term "Judeo-Christian," connections between anti-Muslim bigotry and anti-Catholic bigotry, and how we can create a "potluck nation," where everyone brings their unique contributions to the table.
This is the final episode in our 10-part series on Christian nationalism. Visit BJConline.org/ChristianNationalism for more on the series and the Christians Against Christian Nationalism campaign. Other episodes are available at this link or wherever you listen to the BJC Podcast – we're available on Apple Podcasts (iTunes), SoundCloud, Spotify, Stitcher, Google Podcasts, Google Play and more.
Show notes:
Eboo Patel is the founder and president of Interfaith Youth Core (IFYC), which works internationally to promote interfaith leadership on college campuses. He is the author of four books, including Out of Many Faiths: Religious Diversity & the American Promise, which was mentioned during the conversation.
BJC is bringing Patel to the campus of Southern Methodist University in Dallas, Texas, on March 4-5, 2020. He will be delivering BJC's annual Shurden Lectures, which are hosted by the Baptist House of Studies at SMU's Perkins School of Theology. For more information, visit BJConline.org/ShurdenLectures.
During the discussion, Patel mentions Diana Eck's important distinction between the terms diversity and pluralism, and he mentions Michael Walzer's book What it Means to be an American. Patel also talks about Kevin Shultz's book Tri-Faith America: How Catholics and Jews Held Postwar America to Its Protestant Promise when discussing the origins of the term "Judeo-Christian."
To read and sign the statement denouncing Christian nationalism, visit ChristiansAgainstChristianNationalism.org.
Podcast: Play in new window | Download
Subscribe: Apple Podcasts | Android | RSS