Lead the Conversation. A Role for Everyone.
You are the reason BJC has been able to make such great strides this year.
First of all, thank you. You've joined impactful campaigns, such as Christians Against Christian Nationalism, and listened to and shared our 10-part podcast series of thoughtful conversations with experts and leaders on the topic. Your generous support has enabled us to continue to make a difference with our legal advocacy in the U.S. Supreme Court and to train and equip individuals to meet with their elected officials. Your previous involvement made possible a whole new website and look that is attracting newcomers like never before.
But there's so much more to do. We are living in turbulent times for religious liberty. Let's keep the momentum going.
We all share a similar passion, and yet each of you has something unique to offer—whether it's advocating to your member of Congress, sharing messages on social media, working with the staff as a BJC Intern, leading as a BJC Fellow, signing a statement, or making all these things happen by supporting our mission with your generous financial donations.
With our long history as Baptist freedom fighters, we can equip you to take action in new and different ways. Maybe you are joining us today. Maybe you are already a member of our growing family of advocates. Whatever your role — or roles — we need your advocacy now.
Will you join us with a gift toward our $500,000 annual campaign? We are more than halfway there, but we need your gift to reach our goal.
Now is the time to use your voice and give.
Thank you!
The Digital Advocate
You make a difference by adding your name to online platforms for action in support of religious freedom and calling out threats to faith freedom for all. You lead conversations by sharing your support with your social media networks and engaging in civil dialogue.
Quick fact
In just the first day of the Christians Against Christian Nationalism campaign, more than 1,000 people, representing all 50 states and D.C., signed the statement. It has brought together signers from more than six dozen national Christian denominations. Launching a project like this costs about $5,000.
The Legislative Advocate
You support religious freedom by building relationships with your elected representatives and conveying your priorities to them. BJC's advocacy trainings and tool kits can get you started and help increase your impact.
Quick fact
BJC led advocacy trainings for more than 400 people this year, equipping them to be more effective advocates and lead conversations in their communities about protecting religious freedom. It takes about $2,000 to conduct an advocacy training for at least 20 individuals.
The Donor
You make all of these advocacy programs possible — along with BJC's work in the courts, with Congress and more. Perhaps you are also a digital or legislative advocate, BJC Fellow or former intern. Whatever your gift, we depend on donations from passionate advocates like you to pursue our mission and bring our ambitious plans to life.
Quick fact
Last year, 918 people like you gave more than $400,000 to make these programs happen. Increasing gifts from individuals is crucial to our continued impact.
The BJC Intern
Over nearly four decades, more than 200 students and recent graduates have spent an academic semester learning with BJC. Interns live on Capitol Hill while they get hands-on experience in legal and legislative advocacy, communications, mobilization and development.
Quick fact
Our former interns are now in a variety of fields: ministry, law, politics, government service, business, education and more. It costs approximately $7,500 to provide housing and a stipend for each BJC intern.
The BJC Fellow
BJC Fellows participate in an intensive, one-year program that begins with an immersive seminar in Colonial Williamsburg. BJC Fellows deepen their historical, theological and legal understanding of religious freedom and develop the skills to advocate for the cause throughout their careers.
Quick fact
We now have 50 BJC Fellows in 20 different states, serving their communities as local advocates for faith freedom for all. The kickoff seminar in Colonial Williamsburg costs $3,000 per BJC Fellow.
We are more than halfway to this year's $500,000 goal. Help us cross the finish line so we can all band together to defend faith freedom for ALL.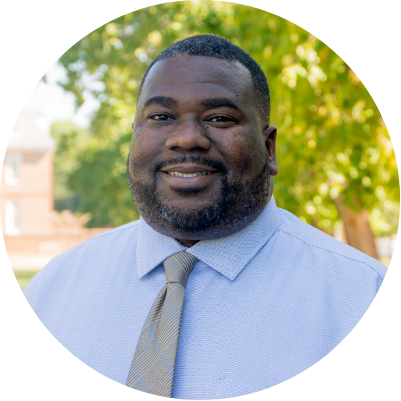 The BJC Fellows program encouraged me to step outside of my comfort zone and engage in advocacy work promoting religious liberty for all Americans – not just the African American Baptists in my local congregation, but everyone.
Corey J. Mitchell, 2017 BJC Fellow
It's important to go on the record when we see a threat to religious liberty, and BJC gives me and my networks the opportunity to take a stand. I am grateful for the ability to raise my voice alongside others.
Jesse Rincones, Digital Advocate
BJC prepared me to confidently share my views, giving me the resources and training I needed to convey the importance of faith freedom for all with my members of Congress.
Reba Cobb, Legislative Advocate
I had no idea that such an organization could exist – an organization that understands its own faith-based mission is best served by speaking out for the rights of others. I continue to give to BJC because I feel – truly – that BJC has invested far more in me than I have yet had the opportunity to give back.
Elana Reman Safner, 2013 BJC Intern