Ep. 09: Religious freedom, church-state law and Christian nationalism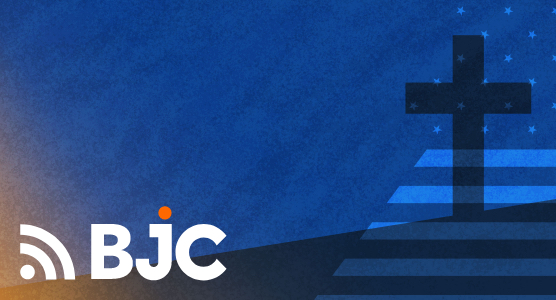 In light of our conversations about Christian nationalism, this podcast takes a broader view of work in the church-state realm. BJC Executive Director Amanda Tyler is joined by Rabbi Ambassador David Saperstein, Melissa Rogers and BJC General Counsel Holly Hollman to look at the challenges to our constitutional commitment to religious liberty for all people.  As they note, disagreement on the proper application of the First Amendment's religion clauses is not necessarily evidence of Christian nationalism. Hear them discuss the complexity in this area of the law, the role of religion in public life,  the dangers of government promotion of religion, how the Supreme Court tends to interpret the religion clauses, the protections provided by the separation of church and state, and more.
Show notes:
Melissa Rogers is the author of the forthcoming book, Faith in American Public Life, which will be published in October.  You can pre-order the book on Amazon at this link: https://www.amazon.com/gp/product/1481309706/ref=dbs_a_def_rwt_hsch_vapi_taft_p1_i0
Rogers mentioned "Religious Liberty in Public Schools: A Joint Statement of Current Law," a 1995 document that brought together many diverse organizations on principles of wide agreement regarding religion in the public schools and protections for religious expression. More recent resources include "A Teacher's Guide to Religion in the Public Schools" and "A Parent's Guide to Religion in the Public Schools." In 2010, a collaborative project led by Rogers produced a document titled "Religious Expression in American Public Life: A Joint Statement of Current Law," which covers a broader set of issues. You can access it as an interactive PDF here: https://prod.wp.cdn.aws.wfu.edu/sites/223/2017/10/divinity-law-statement.pdf
The recent religious display Supreme Court case mentioned is the 2019 decision in The American Legion v. American Humanist Association, regarding a free-standing cross on government property in Bladensburg, Maryland. Learn more about that case at BJConline.org/CrossCase.
Read and sign the statement standing against the political ideology of Christian nationalism at ChristiansAgainstChristianNationalism.org.
Click here to watch a video of this conversation.
More on this week's guests:
Rabbi Ambassador David Saperstein is the director emeritus of the Religion Action Center of Reform Judaism, which represents the Reform Jewish Movement to Congress and the Administration. From 2015-2017, Rabbi Saperstein served as the U.S. Ambassador-at-Large for International Religious Freedom, carrying out his responsibilities as the country's chief diplomat on religious freedom issues.
Melissa Rogers is a visiting professor at Wake Forest University School of Divinity, and she is a nonresident senior fellow in Governance Studies at Brookings. From 2013-2017, she served as  special assistant to President Obama and executive director of the White House Office of Faith-based and Neighborhood Partnerships.
Holly Hollman is BJC's General Counsel and Associate Executive Director, who provides strategic leadership for BJC's amicus brief efforts, including more than 20 briefs filed at the U.S. Supreme Court during her tenure. She most recently led BJC's involvement in the Bladensburg cross case.
Podcast: Play in new window | Download
Subscribe: Apple Podcasts | RSS