S5, Ep. 03: SCOTUS is fixated on history. What's prayer got to do with it?
Amanda and Holly look at the continuing implications of the 2014 decision in 'Greece v. Galloway'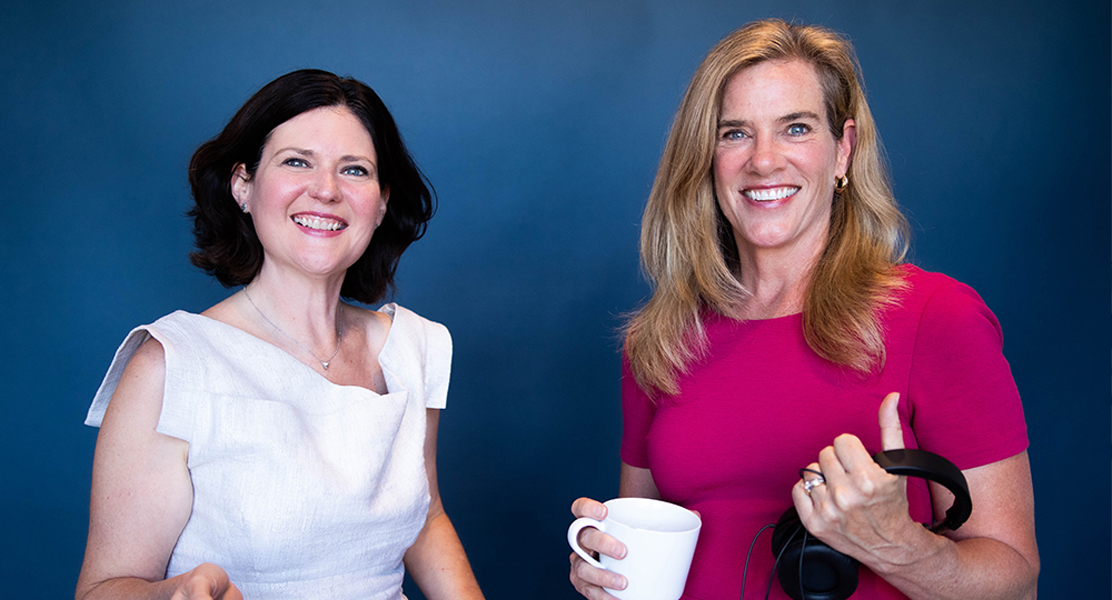 Has the Supreme Court abandoned the Establishment Clause test for some sort of "history" test when applying the law? Today, we're looking at a 2014 Supreme Court case that continues to have major implications on decisions: Greece v. Galloway. Amanda and Holly review this sharply divided decision on legislative prayer, explore the differences in the prayer practice of Congress and the practice in local town meetings, and look at the ongoing impact of this decision, including how it was used in the Kennedy v. Bremerton ruling in 2022. 

SHOW NOTES
Segment 1 (starting at 00:51): What's the difference between legislative prayer and prayer at local town meetings? 
Amanda and Holly discuss the decision in Kennedy v. Bremerton on episode 21 of season 3.
Learn more about Greece v. Galloway on our page dedicated to the case, available at this link. It includes a link to our friend-of-the-court brief and other resources.
BJC's Nan Futrell Liles wrote about the constitutional anomaly in the 1983 case of Marsh v. Chambers in this column from 2013: A legal look at local government prayer
Segment 2 (starting at 20:56): The decision and the dissent in Greece v. Galloway
Read Justice Anthony Kennedy's decision in Greece v. Galloway and Justice Elena Kagan's dissent at this link.
Segment 3 (starting at 30:41): The problems with this new 'history' test
Read the Kennedy v. Bremerton opinion and dissent at this link.
Amanda and Holly mentioned two recent disputes about prayer in local government meetings. Here are news articles covering them:
Respecting Religion is made possible by BJC's generous donors. You can support these conversations with a gift to BJC. 
Transcript: Season 5, Episode 03: SCOTUS is fixated on history. What's prayer got to do with it? (some parts of this transcript have been edited for clarity)
Segment 1: What's the difference between legislative prayer and prayer at local town meetings? (starting at 00:51)
AMANDA: Welcome to Respecting Religion, a BJC podcast series where we look at religion, the law, and what's at stake for faith freedom today. I'm Amanda Tyler, executive director of BJC.
HOLLY: And I'm general counsel Holly Hollman. During this season of Respecting Religion, we're going to take a look at some cases from the past and see what implications those decisions have now, particularly in this time of continuing changes in the law of religion at the Supreme Court.
Today we're going to talk about Greece v. Galloway, a case that was decided in 2014 by a sharply divided Court. It was decided by five to four, with a majority opinion that upheld a prayer practice in a local government meeting setting that had been challenged by citizens as a violation of the Establishment Clause.
You know, the Establishment Clause is that part of the First Amendment that helped inspire the name of this podcast. "Congress" ‑‑ but also we know it applies to other parts of the government ‑‑ "Congress shall make no law respecting an establishment of religion." And the Court, in deciding Greece v. Galloway, said that the Establishment Clause must be interpreted by reference to historical practices and understandings.
AMANDA: And that mention of history might sound familiar to our listeners, Holly, because the Court in more recent terms has become very fixated on history. Maybe we have some budding historians among the justices at the Court.
And so we've seen this Court refer to history as something that should guide our case law or our understanding of the constitutional protections of abortion. We've seen this Court say that history should be the guide on how we consider gun rights, and there's another gun rights case before the Court this term.
But they've also said in this case from the 2021-2022 term, Kennedy v. Bremerton, that history provides some sort of new test by which to determine Establishment Clause cases, and in that case of Kennedy v. Bremerton, Justice Gorsuch, writing for the majority of the Court, cited repeatedly to this case, Greece v. Galloway, as his justification for the fact that the Court in his mind had already done that.
HOLLY: Right. And simply abandoned earlier Establishment Clause tests. So we're going to examine that as we look back at Greece v. Galloway today.
But, yes. Our regular listeners will remember that we covered extensively the Kennedy v. Bremerton case, and we can't go into that a lot here, but just as a reminder, that's the public school football coach case who sued and his right was upheld to pray on the 50-yard line right after the football game, albeit without the students. And the Court very carefully ignored the fact that he previously had prayed on the 50-yard line with his players.
The Court decided it more narrowly, but in doing so — as you reference, Amanda — they expanded their reliance on history and tradition and did so in a way that abandoned the test that they had used for decades to decide Establishment Clause cases.
A little side note for those who are wondering, what happened to Coach Kennedy? He sued all the way to the Supreme Court so that he could get his old job back.
AMANDA: So, yeah. It's football season right now. Are we going to see Coach Kennedy praying on the 50-yard line ‑‑
HOLLY: No.
AMANDA: — in this core religious belief that he has?
HOLLY: You know, he got back there, and then he quickly resigned, so I don't think we will be seeing Coach Kennedy on the field, but I would not be surprised to be seeing and hearing from Coach Kennedy in our realm of interest and expertise, Amanda.
AMANDA: So enough about football maybe for today. But here's the key language from the Kennedy v. Bremerton decision. Justice Gorsuch writes, "In place of Lemon and the endorsement test" ‑‑ and those, of course, are some of the tests that the Court has used in the past to interpret and apply the Establishment Clause. "In place of Lemon and the endorsement test, this Court has instructed that the Establishment Clause must be interpreted by 'reference to historical practices and understandings.'"
And he's citing Town of Greece there, a case we'll talk about more in a moment. "The line that courts and governments must draw between the permissible and the impermissible has to accord with history and faithfully reflect the understanding of the founding fathers."
HOLLY: Right. So we're going to talk about that today and what that meant in Town of Greece versus what that means when you're talking about public school teachers in positions of power and authority conducting religious exercises during school events.
AMANDA: Let alone every other challenge that's based on Establishment Clause jurisprudence that might come down next. Right?
HOLLY: Exactly, exactly. All right. Well, a little background. This case, as I mentioned was decided in 2014, and it focused on whether there was a difference between a prayer that was offered before a local municipal meeting and this long-standing practice of chaplains praying during a session of Congress or at the opening of state legislatures.
So Greece v. Galloway, as the name suggests, is a case out of Greece, New York, decided in 2014, and in that case, two residents — one an atheist and one Jewish — challenged the town board's practice of having clergy ‑‑ and they were predominantly Christian clergy ‑‑ lead citizens in prayer during its municipal meetings.
They challenged the sectarian government-sponsored prayers as an infringement on their religious liberty rights, and BJC agreed. We filed an amicus brief in the case on the side of the plaintiffs, to say, you know, this is a violation — that the Establishment Clause prevents this kind of interference in conscience and coercion and that prayer should be voluntary.
We think the First Amendment protects the rights of individuals in faith communities to engage in religious worship as a voluntary expression of individual conscience, and that the First Amendment prohibits the government from appropriating those rights.
We make the point that it's not just harm to religious minorities but also to Christians who believe that worship should be voluntary and have the right to make their choices about how to express religion, and, simply, it's not the government's job.
The BJC's brief was joined by the General Synod of the United Church of Christ and the Stated Clerk of the General Assembly of the Presbyterian Church (U.S.A.). And it stated that the Founders and our Baptist ancestors understood that prayer is an expression of this voluntary religious devotion. It's not the business of the government.
And because of the passion surrounding religious belief, it's really important that everyone's religious rights are protected and that no one is forced, particularly by the government, into religious practice.
AMANDA: Yeah. And, Holly, I was not working at BJC at the time. You were leading our legal efforts on this brief and were the lead attorney on this particular amicus brief that was filed.
And I think that it was really important for BJC and the United Church of Christ and the Presbyterian Church (U.S.A.) to be on record here, because it showed that this is not just a problem for our atheist neighbors or our Jewish neighbors who were the two plaintiffs in this case, but this is also a problem for Christians. And so I think that was an important point that was made by the brief here.
I'm going to quote you, Holly, from the time machine, from what you said at the time. You said, "By opening a local government meeting with an exercise of religious devotion, a political assembly is transformed into a religious congregation. It is because of, not in spite of, the importance of prayer and religion that we object to this government assumption of religious functions."
And I think you said it so well. We, Baptist Joint Committee for Religious Liberty, are pro prayer. We are just against the government directing that prayer.
HOLLY: Right, right. It really reminds me when I first started seeing the evidence in the case — how strange it felt to me as a Christian, as someone who goes to church, to think, oh, my goodness, how odd that you would be gathered for one purpose, and that it would sort of somehow be assumed that you would participate in this prayer with this religious leader that you didn't choose to go to their church.
AMANDA: And prayer is participatory. We understand that it's not just someone who's making a speech, but someone ‑‑ and in this case, in Greece, was actually asking people to join in, inviting them to stand.
HOLLY: Exactly, exactly.
AMANDA: "Let us all pray to our Father." You know, all of those items there, that made every person there an unwilling, in some cases, participant in this religious exercise.
HOLLY: Exactly. But why did it take a Supreme Court decision to resolve this? It's because some had this argument that it was okay, that you can do this because, hey, Congress does it, so what's the problem? And that's what made this case have to go all the way to the Supreme Court to be decided — to see, is it like or is it different from things that the Court had upheld in the past.
AMANDA: And the Court in the past had upheld not only legislative prayer in the congressional context, but also legislative prayer in the state legislative context. And it did so in this case from 1983 called Marsh v. Chambers. And the town of Greece argued that its practice of having prayer before town meetings should be considered just like the state legislative practice that the Court had previously upheld in 1983.
But our brief pointed out the many differences between that and also talked about why the Court's reasoning in Marsh should not be applied to the town council setting.
HOLLY: That's right. And BJC had not been going after the Marsh decision, and most people didn't. We often saw it as sort of an exception to Establishment Clause rules, based on this long history in our country of legislative chaplains seeking to add some kind of solemnity, some kind of broad prayer practice for the lawmakers themselves before they did their work.
So, you had this case that upheld that practice based on history, but in a very specific kind of context. Our brief and the issue in the case was, you know, is this like that, or is this something very different, as we thought it was.
AMANDA: And it just so happens, Holly, that while you were working on this case over here at BJC, I was working for a member of Congress in the U.S. House of Representatives, and so I had a daily experience of House prayer to open every day of the ‑‑ well, every day that the House was in session. Right?
The House would be called to order. They would say the pledge of allegiance, and then someone — usually the House chaplain, but sometimes someone invited from the outside — would deliver a prayer.
HOLLY: You had a lot of familiarity with this kind of ceremonial practice that had been upheld in Marsh.
AMANDA: And I can tell you that my day did not stop every day the prayer came on. It's not like everyone in the offices paused for a moment of prayer or solemnity to consider our work. It was honestly kind of white noise in the background — which as a person of faith, is sad to me, that prayer became something that was just pro forma, just part of every day's beginning of the session.
But it was, I think ‑‑ and we'll get into what was happening in the town council setting, but it was very different in kind from what was happening in these town meetings.
HOLLY: Well, for one, Amanda, you were aware of that, because you were watching what's going on the House floor. Right? But the chaplain was not leading you or the public in prayer but was, instead, praying and seeking to lead the legislature that had appointed that chaplain. Right?
AMANDA: Right. But, I mean, usually the House floor was almost empty when the House was being called to order, because often they would call themselves to order, do these ceremonial practices, and then gavel out until later in the day when they'd come back. So you'd only have a handful of legislators and a little bit more staff even in the chamber at the time, and to the extent that there were visitors, members of the public who were present in the House chamber, they were instructed to be silent. They were not there to conduct business in the House of Representatives. They were there as tourists or just as observers of what was going on.
HOLLY: Right.
AMANDA: So, again, very different from the people who were coming to town council meetings.
HOLLY: And I remember, as this case made its way through the courts and when the Court decided to take this and I was thinking about all these distinctions and learning more about the House practice, finding out that actually how not just ceremonial, regular, as you say, pro forma this practice was but also how it was governed by specific rules, that the House ‑‑ as you said, the prayer was most often led by the chaplain, but if there were guests that led the prayer, as there are guests in the town council that we'll talk about, they had guidelines that ensured it was a short prayer, free from political views.
There were other specific parameters that regulated that. Again, it takes a little bit away from our understanding of prayer, but it also kind of insulates that practice from the very real problems that you can see when this is taken and put in a local government setting.
AMANDA: Right. Those guidelines do provide some guardrails against speech that would be divisive or proselytizing or any other government speech that would in any way be coercive of religious practice. And in the town council settings, there is no such uniform guidance given.
HOLLY: Some of the key distinctions are answers to questions that people might have, like, who does the chaplain in Congress face? Well, as we said, the chaplain faces the members of Congress, not the public.
Who does the person praying face in a local town meeting ‑‑ or at least in the case in the Town of Greece? The person praying was facing the people gathered. The chaplain often had their back to the members of the town board but was actually looking at the citizens to lead them in prayer, as you remember, Amanda, and saying, "Will you join me," that kind of call to pray with me.
What is the impact on citizens? Do you as a citizen go to the floor of Congress to ask for something from your member? No. There are other ways to do that. You get a meeting. You petition them, but that's not where the business is held. But as a citizen, do you go to your local municipal meeting to do business with your local government? Often, yes.
So these were kind of important distinctions for us that we think affects the rights of conscience and really point to a very different assumption of government's role here.
AMANDA: We certainly thought so, but unfortunately, as you gave at the beginning of this episode, Holly, the Court did not.
You know, the five justices in the majority really glossed over these differences between congressional or state legislative prayer practice and the prayer practice before some of these town councils, and instead they applied the precedent of Marsh v. Chambers to apply equally in this case. They just extended that precedent of state legislative prayer to the local government setting.
HOLLY: As we said at the time ‑‑ and let me here quote Nan Futrell Liles, because she was writing for us at the time. She said that, "This constitutional anomaly" ‑‑ as we had often talked about Marsh, you know ‑‑ "has often confounded lower courts and legal scholars in their attempts to reconcile Marsh with traditional religious liberty principles, especially in settings outside state legislatures and Congress."
And that's kind of how we thought about it. But then the Court in Greece reframed this and upholds it not as some exception but as consistent with our country's history and tradition.
AMANDA: And again, this constitutional anomaly is very specific to the practice of legislative prayer, and that's because, as the Court in Town of Greece reminds us, that the Founding Fathers, the Founding Framers of the U.S. Constitution, at the same time that they had adopted the "no establishment" clause in the First Amendment had themselves a legislative prayer practice.
And so the argument goes, This could not possibly violate the "no establishment" clause, because why would they do it after they had just passed a "no establishment" clause?
HOLLY: We can debate that, Amanda. We don't have time today, but we certainly could debate that.
But, yes. Exactly. That's what the Court held, and for us, it felt like, okay, we see that; that's Marsh v. Chambers. And then we were surprised, disappointed ‑‑ maybe not surprised. We were disappointed to see that expanded to the facts in Greece.
AMANDA: We were. And, you know, I think that the Court here ‑‑ and we did go back and re-read the opinion for this episode here. The Court did lay out why this particular history was important to its decision in this case, and this is Justice Kennedy writing for the five-justice majority.
He writes, "Marsh stands for the proposition that it is not necessary to define the precise boundary of the Establishment Clause where history shows that the specific practice is permitted."
HOLLY: Where.
AMANDA: Where.
HOLLY: Yeah.
AMANDA: So we don't have a ‑‑
HOLLY: That's a restrictive clause, isn't it?
AMANDA: I think so. I think so. "Any test the Court adopts must acknowledge a practice that was accepted by the framers and has withstood the critical scrutiny of time and political change."
He goes on, "A test that would sweep away what has so long been settled would create new controversy and begin anew the very divisions along religious lines that the Establishment Clause seeks to prevent."
Again, whether or not we agree with the reasoning here, what the Court is saying here is in the case, in the very unusual case, where we have from history a practice that is either the same or very close to the same of what we have in the current system, that that historical guide needs to guide the decision in our understanding now.
HOLLY: Yeah. Give it the weight it deserves, and you can see that. You can see that as a justification for the decision in this case, even though we saw a lot of problems with it.
Segment 2: The decision and the dissent in Greece v. Galloway (starting at 20:56)
HOLLY: So despite the factual differences that we called out and others did in this case and our concerns about the impact of prayer in a local government setting, different from in a state legislature or in Congress, Justice Kennedy upholds the practice, and he does so in saying that legislative prayer is kind of this distinct thing, a ceremonial practice that goes back — that has this sort of nice historical reference for Americans.
And he talks about it serving a purpose to bring solemnity to the events, so the fact that you're coming before government and you need something to kind of get in a solemn frame of mind, a deliberative frame of mind. And it would lend gravity to the work before you, the fact that we're coming together as citizens to do some work. And he talks about it as something that would show respect for the divine in all aspects of citizens' lives, because that's important to many citizens, to recognize something beyond them, beyond the here and now, beyond the human.
So in upholding legislative prayer, he talks about it as brief and ceremonial, as part of a larger exercise in a civic recognition, suggesting that there is this purpose, in effect to come together just to acknowledge religion and its place in the lives of its citizens. And it is not something that would divide us but would be uniting in showing respect.
AMANDA: So those are some lofty aspirations from Justice Kennedy, and at this point, I think we need to bring in the dissent, the principal dissent in this case, which was authored by Justice Kagan. And there are a few things that I think are really important about the dissent. One, Justice Kagan is herself Jewish.
HOLLY: Right.
AMANDA: And she wrote for the other two Jewish justices at the time on the Court, Justice Ginsburg and Justice Breyer, as well as Justice Sotomayor who is herself Catholic. The five justices in the majority were all Christian.
Right? So that's one of these deeply divided pieces of the decision. You have an all-Christian majority, and then you have three-fourths of the justices writing in the minority who are from minority religions.
HOLLY: Yeah.
AMANDA: So we have a different perspective here, because not one religion unites all Americans.
HOLLY: Right.
AMANDA: And whether the people who are praying in Greece and people who are arranging the prayers had a discriminatory intent or not, the impact was one of exclusion, the impact on those who were present.
HOLLY: And you can feel it in reading the majority and the dissent. You can feel the difference, even where they agreed on facts. You can feel the difference in how ‑‑ in the effect on them and how it's interpreted.
AMANDA: Yeah. And I want to just read a little of the prose from Justice Kagan here, from the beginning of her dissenting opinion, because I think it is really quite beautiful and, I think, gets to this point so well.
She writes, "For centuries now, people have come to this country from every corner of the world to share in the blessing of religious freedom. Our Constitution promises that they may worship in their own way, without fear of penalty or danger, and that in itself is a momentous offering.
"Yet our Constitution makes a commitment still more remarkable, that however those individuals worship, they will count as full and equal American citizens. A Christian, a Jew, a Muslim, and so forth, each stands in the same relationship with her country, with her state and local communities, and with every level and body of government, so that when each person performs the duties or seeks the benefits of citizenship, she does so, not as an adherent to one or another religion, but simply as an American.
"I respectfully dissent from the Court's opinion, because I think the Town of Greece's prayer practices violate that norm of religious equality, the breathtakingly generous constitutional idea that our public institutions belong no less to the Buddhist or Hindu than to the Methodist or Episcopalian.
"I do not contend that principle translates here into a bright separationist line. To the contrary, I agree with the Court's decision in Marsh v. Chambers, upholding the Nebraska legislature's tradition of beginning each session with a chaplain's prayer, and I believe that pluralism and inclusion in a town hall can satisfy the constitutional requirement of neutrality. Such a forum need not become a religion-free zone. But still, the Town of Greece should lose this case."
And then she goes on to explain why the town of Greece's case is not like Marsh v. Chambers for all the reasons that we have already discussed here today. And I just want to also add, she comes back to this idea of religious equality later, but with a little humor. She writes, "In this country, when citizens go before the government, they go not as Christians or Muslims or Jews or what have you, but just as Americans, or here, as Grecians."
HOLLY: (Laughing.)
AMANDA: "That is what it means to be an equal citizen, irrespective of religion, and that is what the Town of Greece precluded by so identifying itself with a single faith."
HOLLY: Yeah. I remember that dissent really focused on the fact that the vast majority of the prayers were Christian prayers, and there was not a well-written and regulated practice that would ensure that the prayers were similar to these high aspirations that Justice Kennedy said and that we assume were the basis for Marsh. She was right to call that out and to explain what the problem was and what the distinctions were in Greece from Marsh.
In addition and thankfully, Justice Kagan also used a little space to say, hey, not all Christians would do this. In fact, she cited the BJC brief, saying that, "Leaders of several Baptist and other Christian congregations have explained to the Court that many Christians believe that their freedom of conscience is violated when they're pressured to participate in government prayer, because such acts of worship should be performed voluntarily."
Well, just to sort of wrap up the import of this case, Amanda, we do have a great resource page on the BJC's website that talks about the decision, and, you know, not only says what the Court upheld but notes the parts of Kennedy's decision that says what it is not upholding, and that is that the prayer practice be used to proselytize or to coerce or to specifically advance one specific religious tradition. Instead it requires some kind of nondiscrimination policy.
And so there are both parts of the decision that say what the assumption is to uphold a prayer practice at a local government, as well as some guardrails, as you had noted you need in this situation, to prevent government from unnecessarily and improperly going beyond and really promoting religion and pushing citizens into religious practice.
So we'll link to those in our show notes so you can have more information. And after this decision, you know, we monitored cases and we saw there were next-level cases, and some communities began having prayer because of the decision.
Some communities stopped having prayer because of when they were encouraged to do it the way Justice Kennedy said and not proselytize or not discriminate in who they brought together, they found out, oh, yeah, this is kind of difficult. And so they quit having their prayer practice.
You know, Amanda, BJC has long advocated for moments of silence for gatherings, particularly in a government setting, where there is a need for or a sense that the people gathered want to recognize that they are entering something of seriousness, something that is important to all of them, and maybe to ask for some guidance beyond themselves, kind of recognizing their humanity of coming together to do work together.
We have said that a moment of silence can be an effective way to have that solemnity and have that unity without dividing people based on religion, and it can strike the right balance between that need for recognizing the importance of what you're doing and bringing people together, the difficulty and high calling, and the very important purpose of recognizing that individuals have very different feelings and practices when it comes to religion.
AMANDA: Including choosing not to pray at all. And so during that moment of silence, they can do whatever they would like during that time. And importantly to us, it enforces that idea of government neutrality, neither propping up nor denigrating religion and its practice in any form.
Segment 3: The problems with this new 'history' test (starting at 30:43)
HOLLY: Well, as our review of this case reminds us today, Amanda, it is not difficult to see that Justice Gorsuch's claims about Greece v. Galloway are pretty hard to support when he cites that in the more recent case of Kennedy v. Bremerton, and in my view, exaggerates the importance of history and tradition in a way that is not only new to this area of law, but is also problematic for ensuring that the First Amendment means what it says and does what it has done for this country.
AMANDA: And it's problematic also for lower courts who are really not given much guidance on when or how to apply a new history test in areas outside of, you know, legislative prayer practice or some other place that has a very close analog to what's going on now.
And in her dissenting opinion in the Kennedy v. Bremerton case, Justice Sotomayor wrote about this problem. She wrote, "The Court reserves any meaningful explanation of its history and tradition test for another day, content for now to disguise it as an established law and move on. It should not escape notice, however, that the effects of the majority's new rule could be profound."
And I think that's what we are watching, many others are watching now is — this opinion was handed down in June 2022, and we're watching for other cases that may be making their way through the courts that may show some confusion on how exactly to apply a history test in other Establishment Clause cases that come before them.
HOLLY: And it reminds us the importance of what we said about Greece v. Galloway at the time, and that is, just because the Court holds this practice is constitutional does not mean that it is recommended. It does not mean that it is right, because there's one thing that we have always seen, Amanda, is that legislative prayer — even if done in a way that is constitutional — is almost always controversial.
We know that it's difficult to do it in the way that Justice Kennedy imagines, because we know that communities are not typically brought together by religion and that in many communities, there's a variety of faiths. Even where it's predominantly Christian, there are many different expressions of Christianity. We know that it's a difficult assignment that Justice Kennedy gives to have a kind of ceremonial prayer that fits this model, this historical practice that he upholds as constitutional.
And that's why we continue to advise governments not to do that and to, instead, have a moment of silence or think of other ways outside the government setting in which citizens can come together and share their different religious perspectives or encourage each other in religious practices, but not to do that in a government setting.
And we know that that is sound advice because in so many communities, they are already torn apart by deep political divisions, and adding in a prayer practice that might assume too much about the citizens and try to do too much religiously can make those divisions even deeper and can harm the political discourse and drive citizens apart from each other, doing the exact opposite of what Justice Kennedy assumes about legislative prayer.
AMANDA: Justice Kennedy, writing in 2014, might view very differently what town meetings look like in 2023 unfortunately, because we are seeing polarization play out in these local communities with a lot of activism, not always healthy activism, happening in our community meetings.
And so, Holly, in preparing for this episode, we looked at some recent articles of controversies that were playing out around the country and found a couple over the last couple of months, one from Alabama, one from Connecticut. And in the Alabama case, there was a pastor who prayed before a town meeting, asking to protect children from, quote, "ideologies that have zeroed in on them."
And he was there at a meeting with a number of people who were opposing an LGBTQ Pride-theme art walk and drag queen show that were scheduled to be held in Mobile, Alabama, that week, so we see a prayer being used again here to rally people who were there for this particular cause and not to bring solemnity or unity to this meeting at all.
HOLLY: The article also said that he prayed for six minutes, and I think they were used to having three-minute public comments, and so they ‑‑ you know, the article was saying, this was a kind of loophole to the public comments, which is not the purpose of a legislative prayer.
It also tells us that a lot of communities are not reading Greece v. Galloway or Marsh v. Chambers before they engage in these prayer practices, and instead are using them as it seems here, to further make their political points in ways that can be extremely divisive.
We'll link to that story in our show notes and also to this one out of Connecticut, just to show that in a different region of the country, in an article that said that it was not a common practice in local government meetings in that area, that there had been a controversy that broke out in Enfield, Connecticut, as well.
AMANDA: Yeah. In that situation, someone had come to pray, a very – again — sectarian prayer. "Heavenly Father, we ask you to bless us with your presence at this meeting tonight. Bless all who are in attendance. Please, Lord, open the hearts and minds of this board as we listen to our presenters and our audience in attendance, so we will make sound decisions on the issues that are of great concern. I also pray for what is best for all of our Enfield children. In Jesus's name, Amen."
Again, nothing on the face that would be unconstitutional about that prayer, given ‑‑ you know, according to the decision in Greece v. Galloway, but something that was divisive for the community.
HOLLY: Yeah.
AMANDA: And so in this situation, the community said, You know what; I bet we could have a moment of silence instead.
That would be a better way to bring our community together. And so I think in that case, that community made the right choice.
HOLLY: Exactly. So even in the most well-meaning situation, there is controversy, and there is room for people to recognize their differences and find other ways to come together as equal citizens.
That brings us to the close of this episode of Respecting Religion. Thanks for joining us.
For more information on what we discussed, visit our website at RespectingReligion.org for show notes and a transcript of this program.
AMANDA: Respecting Religion is produced and edited by Cherilyn Guy with editorial assistance from Guthrie Graves-Fitzsimmons, Jennifer Hawks, and Jen Knox.
HOLLY: Learn more about our work at BJC defending faith freedom for all by visiting our website at BJConline.org.
AMANDA: We'd love to hear from you. You can send both of us an email by writing to [email protected]. We're also on social media at BJContheHill, and you can follow me on X, which used to be called Twitter: @AmandaTylerBJC.
HOLLY: And if you enjoyed the show, share it. Take a moment to leave us a review or a five-star rating to help others find us.
AMANDA: We also want to thank you for supporting this podcast. You can donate to these conversations by visiting the link in our show notes.
HOLLY: Join us on Thursdays for new conversations Respecting Religion.