Say 'no' to unqualified
chaplains in public schools
Unqualified, untrained chaplains have no place in public schools.  
The Texas Legislature attacked faith freedom by letting anyone who can pass a background check be called a "chaplain" and have access to children in the state's public schools. But, chaplains are speaking out against this government overreach into spiritual matters.
Texas chaplains, Texans of faith, and people across the country are working to stop these misguided programs in their tracks — school districts in Texas have six months to vote on making these programs permanent. If you're a chaplain living in or educated in Texas, sign the chaplain letter. If not, share it with your friends who are, and read about other ways to make an impact! 
"As trained chaplains, we strongly caution against the government assertion of authority for the spiritual development and formation of our public school children," reads the letter. "Not only are chaplains serving in public schools likely to bring about conflict with the religious beliefs of parents, but chaplains serving in public schools would also amount to spiritual malpractice by the chaplains." 
"Public schools are not the place for religious instruction — that is best left to houses of worship, religious institutions and families," said BJC Executive Director Amanda Tyler, who also is the parent of a third grader in a Dallas public school. "School districts must reject the misguided choice granted to them by the Texas Legislature to inject more religion and division in our schools by enlisting school chaplains."
Keep reading for a list of frequently asked questions and additional resources, including other petitions you can sign.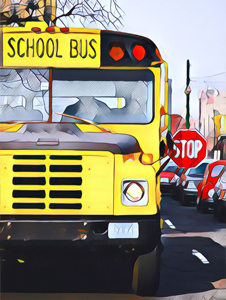 Add your name: People of faith reject public school chaplains
If you are not a chaplain, there are other petitions you can sign to show your concern.
If are a person of faith living in Texas, sign this petition to tell school board members in your state that these public school "chaplains" are different from the professional chaplaincy programs in the military, hospitals, or prisons.
If you are a person of faith living anywhere in the United States, sign this petition to stop this problematic program from coming to your state!
Spread the word with our toolkits
Share about this issue on social media, letting others know why this misguided proposal is not protecting faith freedom for all. Use graphics from the social media toolkit, and search the hashtag #FaithFreedomTX to see what others are saying.
Looking for a guide for reaching out to the school board in your area? Check out the advocacy toolkit produced by Interfaith Alliance for more resources and ways to take action.
BJC's statements on the problematic bill
"As both the mom of a third grader in a Dallas public school and a Baptist leader committed to religious freedom, I'm deeply concerned about growing Christian nationalism in Texas," said BJC Executive Director Amanda Tyler in August. "Christian nationalism conflates religious and political authority, and our public schools should not be endorsing religion — they should continue to leave that up to the students and their families." Read the whole statement and press release and read an article by Amanda Tyler published by CNN.com.
"Misusing the title of 'chaplain' to shortcut standards for public school counselors undermines religious freedom in public schools," said the Rev. Jennifer Hawks, BJC's associate general counsel, when this was first proposed in April. "If more counselors are needed, then the Texas Legislature should give public schools the resources to hire more counselors." Read the whole statement and press release.
Frequently Asked Questions about the chaplain letter and other petitions
Can I sign the chaplain letter? All current or former Texas chaplains may sign the letter from chaplains. A "Texas chaplain" is any chaplain who is currently living in Texas or previously graduated from a Texas college or university.
Do I have to list my employer when I sign the chaplain letter? No. We will ask for the type of chaplain work you do (military, hospital, hospice, university, etc.), but we will not ask for the name of your employer.
What will you do with the chaplain letter? The letter with the list of signers is posted on BJC's website and emailed to all Texas school boards. We also will encourage all signers to personally send the letter to their school board members ahead of their local school board meeting where a school chaplain program is on the agenda.
If I'm not a chaplain, what can I do to oppose this bad policy proposal? There are many ways you can be part of this effort. If you are a person of faith living in Texas, you can sign this petition. We also need people in Texas who will attend their local school board meetings and work in their community. You can contact our North Texas organizing team to volunteer or learn more at [email protected].
What if I don't live in Texas? You can contact friends and acquaintances in Texas, sharing this with your networks. We also need you to watch out for similar efforts in your state — this idea is spreading, and we need your help to stop it. One way is to sign this petition, which is open to all people of faith across the country.