Ep. 05: Understanding Project Blitz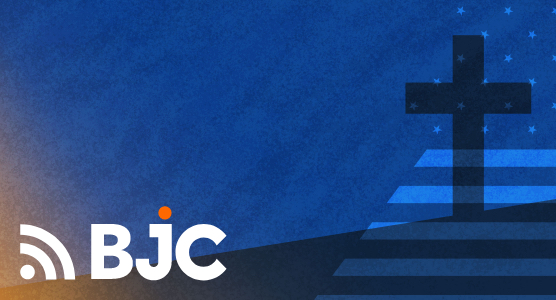 Ep. 05: Understanding Project Blitz
"Project Blitz," a coordinated effort to draft and pass bills informed by Christian nationalism, is showing up in state legislatures across the country. What is this effort, and what are its goals? Frederick Clarkson, the writer who broke the story about Project Blitz, discusses its origins, motivations and definitions of success.
This is episode five of our 10-week podcast series on Christian nationalism. Visit BJConline.org/ChristianNationalism for more on the series and the Christians Against Christian Nationalism campaign. Other episodes are available at this link or wherever you listen to the BJC Podcast – we're on Apple Podcasts (iTunes), SoundCloud, Spotify, Stitcher, Google Podcasts and more. 
Show notes:
Frederick Clarkson is an author and journalist who has written about politics and religion for more than three decades. He currently serves as a senior research analyst at Political Research Associates. You can follow him on Twitter: @FredClarkson
Clarkson first broke the story on Project Blitz in an article for Religion Dispatches.
This podcast includes a discussion of Religious Freedom Day proclamations. Learn more about their connection to Project Blitz in this article from Clarkson:  The Battle for the Meaning of Religious Freedom Day, published by Religion Dispatches.
Clarkson mentioned "dominionism" and Project Blitz; for more on that, read his "Blitzing to Dominion" article, published by Political Research Associates.
Click here to read more articles from Frederick Clarkson at Religion Dispatches.
On the next episode in our podcast series, Minnesota State Sen. John Marty talks about his experiences standing against Project Blitz bills. Click here to listen to that episode.
Podcast: Play in new window | Download
Subscribe: Apple Podcasts | Android | RSS