Ep. 06: Standing against Project Blitz in a state legislature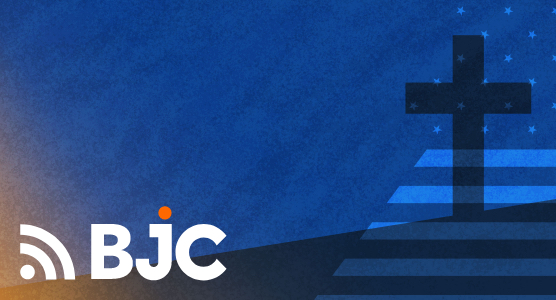 What happens when bills influenced by Christian nationalism appear in state legislatures? Minnesota State Sen. John Marty discusses his experience standing against legislation from the "Project Blitz" playbook in this episode of our podcast series on Christian nationalism. He talks about how his Christian faith influences his work defending the rights of all people, and he shares stories about the pushback and accusations he received as he worked to make sure his faith isn't used to crush others.
This is episode six of our 10-week podcast series on Christian nationalism. Visit BJConline.org/ChristianNationalism for more on the series and the Christians Against Christian Nationalism campaign. Other episodes are available at this link or wherever you listen to the BJC Podcast – we're on Apple Podcasts (iTunes), SoundCloud, Spotify, Stitcher, Google Podcasts and more.
Scroll down for additional resources related to this podcast.
Show notes:
State Sen. John Marty represents the 66th district in the Minnesota Legislature. He has been a state senator for more than 30 years. You can follow him on Twitter: @JohnMarty. 
During this episode, Marty discusses the controversy in the Minnesota State Senate over the funding of the Minnesota Historical Society, related to a planned presentation from historian Steven Green. Read more about that controversy in this article from Religion Dispatches. You can listen to Steven Green on episode 3 of our podcast series, which focuses on the religious and political history of the founding of the United States.
Episode 5 of our podcast series focused on the details of "Project Blitz." Click here to listen to that conversation with author and journalist Frederick Clarkson.
Podcast: Play in new window | Download
Subscribe: Apple Podcasts | Android | RSS