Ep. 03: Were we founded as a Christian nation?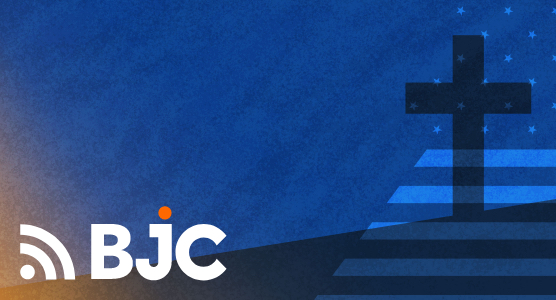 We take a look at the political and religious history behind the idea that the United States was founded as a "Christian nation" in this episode of our podcast series.
BJC Executive Director Amanda Tyler talks with Dr. Steven Green, author of Inventing a Christian America: The Myth of the Religious Founding, about the political history of this concept, including how, when and why it originated. On the second half of the episode, we hear from church historian Bill Leonard (starting at 21:38) on what religious leaders said and did during the founding of the United States and how that relates to the freedoms we have today.
This is the third episode in our 10-week series on Christian nationalism. Other episodes are available at this link or wherever you listen to the BJC Podcast – we're on Apple Podcasts (iTunes), SoundCloud, Spotify, Stitcher, Google Podcasts and more. 
Show notes:
Steven Green is the Fred H. Paulus Professor of Law and Affiliated Professor of History and Religious Studies at Willamette University. He also directs the interdisciplinary Center for Religion, Law and Democracy. Green is the author of several books, including Religious Freedom and the Supreme Court; The Third Disestablishment: Church, State, and American Culture, 1940-1975; and Inventing a Christian America: The Myth of the Religious Founding.
Bill Leonard is the Founding Dean and Professor of Divinity Emeritus at the Wake Forest University School of Divinity. During the episode, Amanda Tyler mentions an article he wrote for Baptist News Global: Legislating 'In God We Trust': using the state to do the Church's work. 
Visit ChrisitansAgainstChristianNationalism.org to read and sign a statement denouncing Christian nationalism. Learn more about the movement here.
This episode is a companion to episode 7, which focuses on the history of racism and white supremacy in connection to Christian nationalism. Listen to that conversation with Jemar Tisby at this link.
Podcast: Play in new window | Download
Subscribe: Apple Podcasts | Android | RSS